ZAČETEK: Zapatistična Balkanska Pot
ZAPATISTIČNA DELEGACIJA JE PRISPELA!


Po večmesečnih pripravah je napočil zgodovinski trenutek! Več kot desetčlanska zapatistična delegacija je v okviru Potovanja za življenje (Evropski del) prispela v Ljubljano, Slovenija.
Dve ekipi delegatk in delegatov zapatističnih skupnosti je pozdravila Koordinacija za zapatistično srečanje v Sloveniji (del Balkanske poti). Lokalno antiavtoritarno gibanje se je zbralo v Avtonomnem kulturnem centru Metelkova mesto in kmalu po 19-i uri pričakalo delegacijo z zastavami in transparenti. Skupina aktivistk in aktivistov je prižgala bakle, zadonelo je glasno skandiranje sloganov. Z izmenjavo prvih besed se je začela tudi izmenjava močnih občutkov, dostojanstva in tovarištva.
Program srečanja v ostalih dneh naj bi zaznamovale teme avtonomije, feminizma, ekologije in zemlje ter Balkana.
Naj se skupno potovanje začne!
22/09/2021, Ljubljana, Slovenia
Koordinacija za pripravo in izvedbo zapatističnega srečanja na ozemlju Slovenije (Balkanska pot)


---
THE BEGINNING: Zapatista Balkan Route
ZAPATISTAS HAVE ARRIVED!


After months of preparations the historical moment arrived! Zapatista delegation as part of their Journey for life (European chapter) arrived in Ljubljana, Slovenia.
Zapatista equipos were welcomed by the regional Coordination for Zapatista meeting in Slovenia (part of the Balkan route). Local anti-authoritarian movement gathered with its flags and banners in autonomous cultural center Metelkova where Zapatistas arrived shortly after 7 p.m. They were greeted by a gang of militants with flares and loud chanting. With the first words exchaged between us strong feelings of dignity and compañerismo emerged.
The next days different activities are to revolve around topics of autonomy, feminism, ecology - land and the Balkans.
Let this mutual journey begin!
22/09/2021, Ljubljana, Slovenia
Coordination for preparation and realization of the Zapatista meeting on the territory of Slovenia (Balkan Route)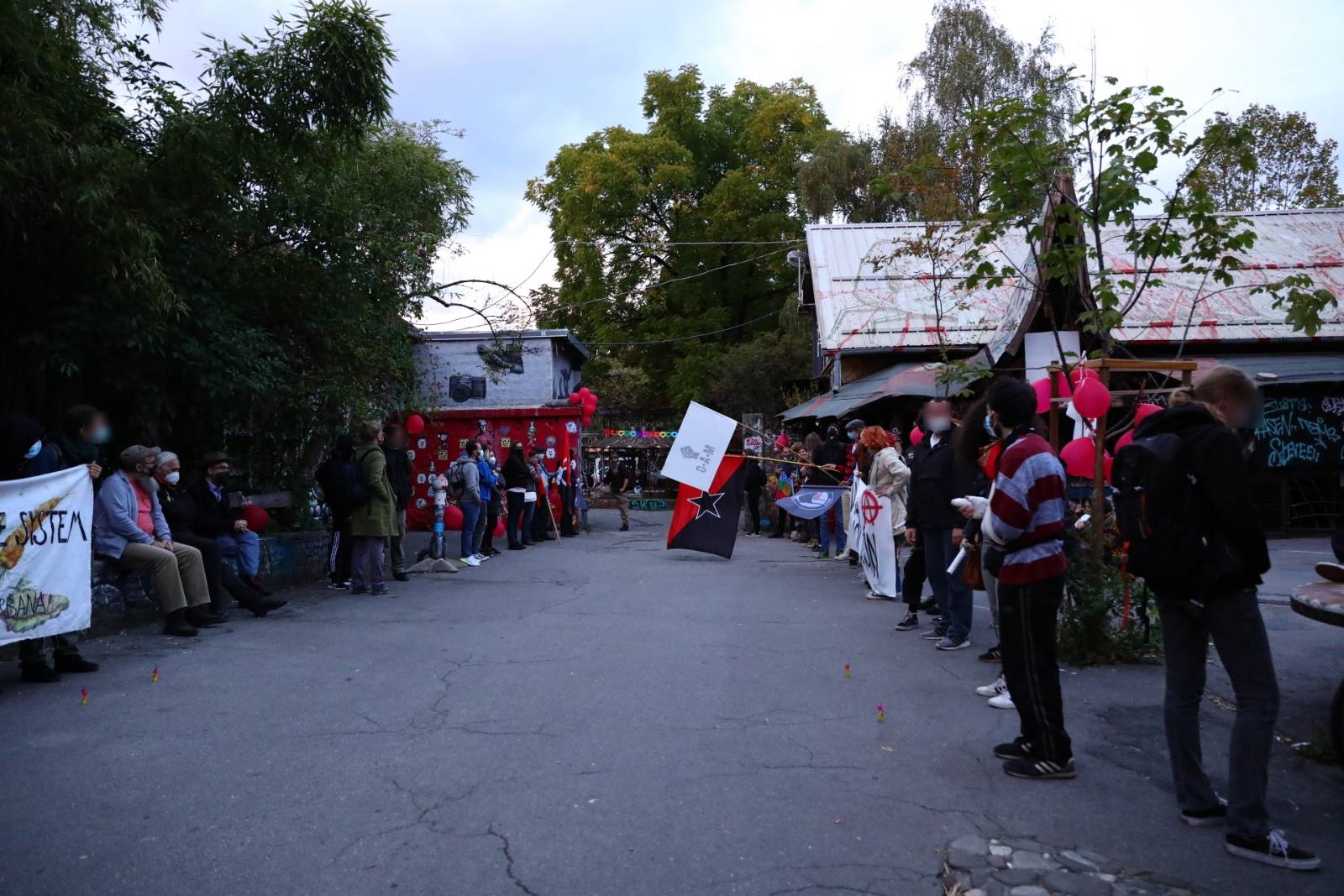 ---
Spremljaj Potovanje za življenje